Washing sofas at home in Hanoi is a service that many families, offices, companies … sofa users are interested in. Because after a period of use, the sofa is prone to a lot of stains, in order to protect the beautiful aesthetic of the sofa, finding a home sofa cleaning service that guarantees quality, cheap price is what absolutely necessary. Sofa cleaning service at home of Hanoi of Vietnam Japan cleaning company will help you solve this problem. We respond to the most rigorous needs, ensuring satisfaction to customers.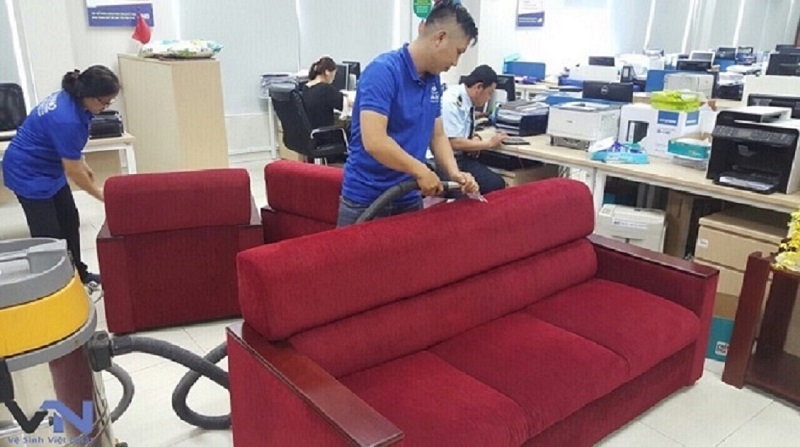 Sofa washing service at home in Hanoi
Viet Nhat Sanitary Company specializes in providing the best sofa cleaning service at Hanoi houses with extremely suitable prices. With our top quality home sofa washing method. Viet Nhat commits that our home sofa cleaning service can help you clean the couch quickly and efficiently, ensuring the health of the whole family. Contact Viet Nhat cleaning company immediately to get advice and accurate quotation right now.
Why should washing sofas regularly?
Sofas are one of the furniture used in the living room, bedroom … Sofas are frequently exposed to daily activities and activities of humans. Therefore, after a period of use, sofas are prone to sticking to the dirt stains, losing their luxurious beauty.
Not only that, this place also accumulated a lot of stubborn stains from human food and drink. Even remnants are pet hair and sweat from the human body. For a long time, the sofa causes an unpleasant odor, if it is not cleaned, the chair is very easy to lead to the color change of the chair. Worse, your chair is the environment to grow mold, the bacteria that cause disease.
This will be very harmful to your health as well as family members. Contact us now, Viet Nhat's Hanoi home cleaning service can help you remove all stains easily.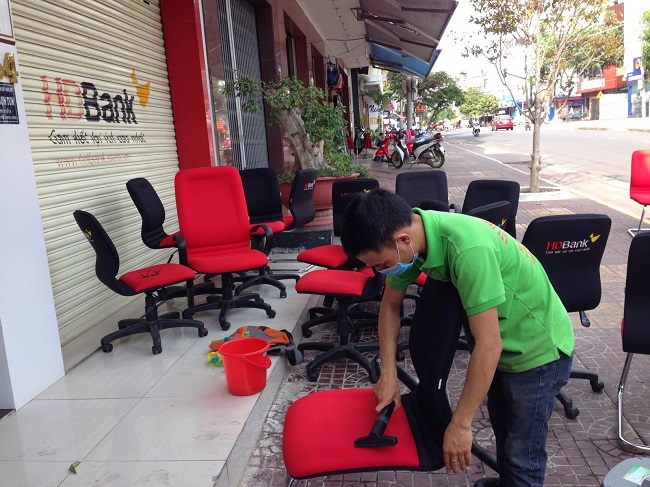 Advantages of Vietnam Japan cleaning company
In Hanoi, Viet Nhat is one of the units with nearly 10 years of experience in the field of industrial hygiene. Get customer satisfaction as a motivation for development. Therefore, with modern equipment and professional staff, Vietnam Japan is always the unit that provides customers with the fastest and most efficient service with extremely suitable prices.
In Hanoi and Ho Chi Minh City, we are the first choice of every customer. Affirmed by the reputation and quality of sofa washing service in Hanoi. We are committed to bringing the most satisfaction to our customers when using our sofa cleaning service in Hanoi.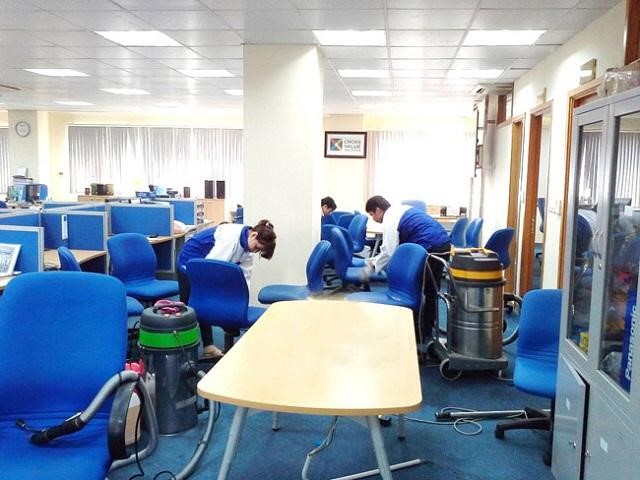 The process of washing sofas at home professionally
Step 1: Check the material of the sofa and the condition of the sofa is contaminated, causing odors … Let us prepare the appropriate equipment and chemicals for washing chairs.
– Machinery equipment including sofa washing machines, industrial vacuums, blowers and some other cleaning aids.
Step 2: Completely remove dirt and debris deep inside and on the sofa.
Step 3: Mix chemicals in a certain proportion, then spray evenly on the surface of the chair. Chemicals are responsible for softening and dissolving all stains on the seat. With each different material such as fabric, felt, leather, leatherette … We all have the right detergents to clean the chair clean without affecting the durability of the chair and the health of everyone.
Step 4: Then use a sofa washer to remove any stubborn stains on the chair.
Step 5: Remove the dirt and water from the sofa after it has been cleaned with an industrial vacuum with a vacuum sofa nozzle.
– The process may be repeated until we confirm the chair has been completely cleaned (if necessary).
Step 6: Use an industrial drying fan to dry the sofa after cleaning is complete. With this method, your sofa will dry most quickly and naturally. Can be used immediately without moisture or any odor.
Step 7: Check the cleanliness of the sofa and hand it over to the customer.
Viet Nhat always supports the best price for customers when using our sofa cleaning service at home. So if you are in need of washing sofas at home in Hanoi, please contact the company now to receive extremely preferential packages!
We are available 24/7, ready to assist customers anytime.
Contact Info
Vietnam Japan hope to accompany your living space!